"Orange is the New Black" star Lea DeLaria opens The Club, a new restaurant and performance venue in Provincetown.
With a bit of planning, breakfast can be a great opportunity to get dairy, fiber, fruits and even vegetables into a child's diet. And it doesn't have to be complicated.
Steve the Bartender offers 10 easy cocktails that are super simple to recreate at home when entertaining — cocktails that don't contain a lot of extravagant ingredients.
Rhubarb crumble, spotted dick and figgy pudding are among the traditional desserts at risk of dying out, according to research.
New research has revealed that 40 percent of Americans are afraid of developing serious illnesses due to an unhealthy diet.
Burger King will begin selling the plant-based Impossible Whopper nationwide next week after a successful run in six regions.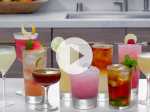 From the classic Cosmopolitan (which you can drink while watching "Sex and the City" reruns) to the gin-based Floridora, here are 10 easy-to-make summer cocktails.
On "Uncharted," Ramsay visits global destinations to explore flavors far from routine. He eats guinea pig in Peru, fishes for eel with his bare hands to make a Maori dish in New Zealand and forages for hearts of palm in Morocco.
A poll of 2,000 Americans examined their eating and snacking habits, discovering that the majority (88 percent) are 'zombie eaters' — admitting to looking at screens while eating, from their TVs to their phones and laptops.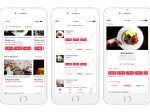 OpenTable has decided to partner with three delivery companies — Caviar, GrubHub and Uber Eats — to offer that service through its app.