Top Story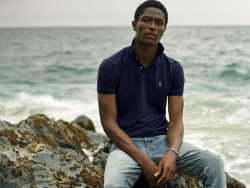 Polo Ralph Lauren is reimagining its iconic Polo shirt with Mother Nature in mind. Introducing The Earth Polo, crafted from thread derived entirely from recycled plastic bottles an...
Do you know where your snacks are? Four in ten Americans admit to being food thieves, according to new research.
The subscription shaving service Harry's released a new ad last week featuring a number of men shaving, including a transgender man.
The American Society for the Prevention of Cruelty to Animals has reported a more than 700 percent increase in calls related to marijuana to its poison center in 2019.
Macy's and The Trevor Project are rolling out a series of initiatives aimed at raising funds and awareness for Trevor's life-saving mission and services for at-risk LGBTQ young people.
Actress Anjelica Huston is supporting efforts to outlaw fur sales in the fashion mecca of New York.