1 thru 10 of 1317 Stories
Across the U.S. and in many places abroad, transgender athletes are breaking barriers in high school, college and pro sports and being embraced by teammates and fans. But resentments can still flare,
Iowa play-by-play announcer Gary Dolphin was suspended Friday for the rest of the season for referring to Maryland's Bruno Fernando as "King Kong" during a game.
Robert Kraft, the billionaire owner of the New England Patriots, faces charges of soliciting a prostitute after he was twice videotaped in a sex act at a shopping-center massage parlor in Florida, police said Friday.
Take a look at the winners of the Mumbai Shree 2019 Men's Physique Competition!
Since being posted earlier this month a video of Canadian swimmer has gone viral with nearly 1,000,000 views on YouTube. But it is not because of his diving prowess
Grant Holloway, a world leader in both the 60m and 60m hurdles, had a busy day back home in Gainesville, Florida, earlier this month.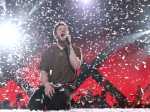 Imagine Dragons will perform at the Pro Football Hall of Fame to help kick off the NFL's 100th season.
It's now easier than ever in France to act out "Star Wars" fantasies.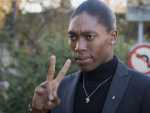 Caster Semenya arrived at the Court of Arbitration for Sport on Monday for a hearing in a landmark case that will challenge science and gender politics.
The Alps it's not. But Danish skiers and snowboarders are testing out an artificial ski slope above an incineration plant that doesn't emit toxins and rises 85 meters (279 feet) above the flat landscape of Copenhagen.
1 thru 10 of 1317 Stories