France's lower house of parliament is expected to approve a bill that would give single women and lesbian couples legal access to in vitro fertilization, egg freezing and fertility medication.
Joe Biden's son Hunter is rejecting assertions by President Donald Trump and his Republican allies that he did anything wrong in engaging in foreign work in Ukraine and China.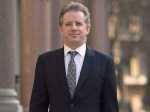 The co-founders of a political research firm behind allegations about President Donald Trump's ties to Russia have a book coming out next month.
Britain and the European Union said Monday that Brexit talks were making progress — but not yet enough to ensure a deal by the end of the month.
A dozen Catalan politicians and activists have been convicted on charges of sedition, misuse of public funds and disobedience for their role in an illegal and failed secession attempt for the northeastern region of Spain in 2017.
Rescue crews dug through mudslides and searched near swollen rivers Monday as they looked for those missing from a typhoon that left dozens dead and caused serious damage in central and northern Japan.
As police watched warily, far-right and nationalist groups protested Monday in the Ukrainian capital of Kyiv, expressing anger at President Volodymyr Zelenskiy and his long-awaited peace plan for eastern Ukraine.
Poland's conservative ruling party Law and Justice won the most votes in a general election held Sunday in the deeply divided nation and appeared, according to an exit poll, to have secured a comfortable majority in the parliament.
Helicopters, boats and thousands of troops were deployed across Japan to rescue people stranded in flooded homes Sunday, as the death toll from a ferocious typhoon climbed to as high as 33.
Poles were voting Sunday in a parliamentary election that the ruling nationalist Law and Justice party was favored to win, buoyed by the popularity of its conservative agenda and generous social spending.