1 thru 10 of 6190 Stories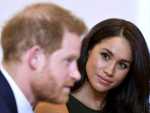 The Duchess of Sussex says her first year of marriage to Britain's Prince Harry has been hard because of Britain's tabloids.
Hong Kong protesters flooded the city's streets on Sunday in defiance of a ban by the authorities on their march, setting up roadblocks and tossing firebombs amid the firing of tear gas by police.
Italian authorities have evacuated 4,000 people from the center of the northern city of Bolzano to defuse a World War II bomb found during construction.
The Mexican city of Culiacan lived under drug cartel terror for 12 hours as gang members forced the government to free a drug lord's son, but in many parts of Mexico, the government ceded the battle to the gangs long ago.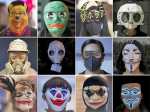 Winnie the Pooh, Guy Fawkes, Pepe the Frog — these are the new faces of Hong Kong's pro-democracy protest movement.
"For a whole year the Turks threatened us," Hanna said. "I kept saying we should escape, because with the Turks there is no security. But my husband always said there are Americans, Britain, France, and they won't abandon us."
Raids on people's homes are part of an expanding push by Pakistan's security services to crack down on anyone who voices criticism of their activities.
British Prime Minister Boris Johnson is pressing ahead to try to win parliamentary backing for his new Brexit deal even as the European Union considers his grudging request to extend the looming Oct. 31 Brexit deadline.
A defiant Prime Minister Boris Johnson said Saturday that he would resist attempts to delay Britain's departure from the European Union beyond the end of the month, after Parliament postponed a decision on whether to back his Brexit deal.
Frayed U.S. relations with Turkey over its incursion in Syria raise a sensitive question rarely discussed in public: Should the United States remove the nuclear bombs it has long stored at a Turkish air base?
1 thru 10 of 6190 Stories