1 thru 10 of 2931 Stories
Police in North Carolina have launched a homicide investigation after the body of a transgender woman was found in the debris of a house fire.
Alongside other "essential" household supplies for sale on Amazon, there's now a product offered that might give consumers pause: an at-home rape kit.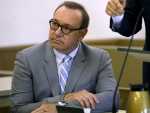 A massage therapist who anonymously accused Kevin Spacey of sexual misconduct has died, according to a notice filed in court by the actor's attorneys. The news comes ahead of the case going to trial.
An Oklahoma man and his boyfriend allege that members of a church in Blackwell, Oklahoma, separated them, restrained one of them, and struck him in the face in an attempt to pray away the gay.
A bout of loud lesbian sex that was mistaken for fighting led to a totally different fracas in which a motel guard claims one of the women attempted to shoot him in the head.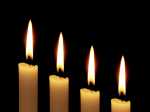 Florida sheriff's deputies are investigating the slaying of a transgender woman whose body was found in her burning car.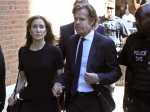 "Desperate Housewives" star Felicity Huffman was sentenced Friday to 14 days in prison for paying $15,000 to rig her daughter's SAT scores in the college admissions scandal that ensnared dozens of wealthy and well-connected parents.
Ricky Garcia, of the boy band Forever in Your Mind, has filed a lawsuit against his former manager for repeated sexual assault over a period of years. The accusations include drugging and repeated rape.
Reality television star and ex-South Carolina treasurer Thomas Ravenel has been fined $500 after taking a plea deal to charges he assaulted a former nanny.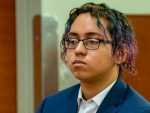 A gay New York City high school student who police say fatally stabbed a classmate whom he claimed had been bullying him amid years of harassment from peers over his sexual orientation was sentenced to 14 years in prison.
1 thru 10 of 2931 Stories