Gay Austin: The Latest
The NCAA announced 20 potential host sites for the early rounds of its postseason baseball tournament Friday, including three states that have passed laws requiring athletes to compete in interscholastic sports according to their sex at birth.
Courtney Stodden has accepted the public apology Chrissy Teigen made this week, following her exposure for cruel Tweets she made about the singer-songwriter's personal life.
NewFest, New York's leading LGBTQ+ film and media organization and one of the world's most respected LGBTQ+ film festivals, has announced programming for NewFest Pride, a new summer film series.
There are easy ways to create a custom spa experience in the comfort of your home. Better still, adding CBD as your star ingredient can take your DIY spa experience to a new level.
Two transgender women were sentenced to 5 years in prison this week on charges of public indecency and "attempted homosexuality."
Steve Kornacki, the openly gay data expert and "map daddy" America fell in love with during last year's election, is set to make his NBC Sports appearances a regular thing and has a game show in development.
A video promoting tourism in Turkey amid the pandemic has caused an uproar on social media for showing tourism employees wearing masks that read "Enjoy, I'm vaccinated."
Who doesn't love a man in uniform? The Hong Kong PD — at least, not when the uniform in question looks like the real thing and is being worn by actors in a gay porn clip.
Many of us were taught to share as kids. Now streaming services ranging from Netflix to Amazon to Disney+ want us to stop.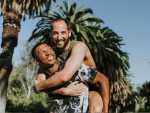 In a major step toward returning to pre-pandemic life, the Centers for Disease Control and Prevention eased mask-wearing guidance for fully vaccinated people.
Prince Harry compared his royal experience to being on "The Truman Show" and "living in a zoo."
Barry Jenkins' sprawling, lyrical, beautiful, and haunting 10-episode limited series is both a highlight in his oeuvre and an important work of American filmmaking. It's something you won't soon forget.
A table game such as poker has certain elements to its strategy that can then be reapplied to business scenarios.
Instagram is rolling out a new feature in some countries that allow users to add their pronouns to their bio.
Lemonade has turned wishful thinking into a reality with a technology-driven business model that makes acquiring various insurance types as easy as a few clicks, as well as a robust social action plan.

The U.S. government's auto safety agency is investigating multiple complaints about steering failures that could affect more than 1.1 million Honda Accord sedans.
YouTube star and multi-platinum recording artist Lele Pons has teamed up with EyeBuyDirect to create a line of Pride-themed eyewear that supports two good causes: A fresh, proud look, and the Trevor Project.
Research reveals that "three-fourths of LGBT people (74%) say worry and stress from the pandemic has had a negative impact on their mental health." Research shows that CBD can help manage stress and anxiety.
The German government has agreed to let travelers who have been vaccinated against COVID-19 or recovered from infection avoid testing and quarantine when entering the country, unless they come from areas where variants of concern are prevalent.
Their break-up may not have gotten the headlines that J-Lo and Arod may have gotten recently, but gay Manhattan was abuzz this week about the break-up of LGBTQ influencer Jack Mackenroth and adult star Dolf Dietrich that went very public this past weekend