Gay Austin: The Latest
President Donald Trump is setting a brisk pace lately in issuing executive orders and he's just getting started as he tries to position himself as a man of action on everything from foreign policy to racial justice.
Photos and videos of people partying, which were purportedly taken at the gaycation hotspot Fire Island in New York, went viral over the July 4th weekend.
Madonna is continuing to turn heads, this time surprising fans with a shirtless selfie!
HBO is sharing the trailer for its upcoming limited series "We Are Who We Are," created by "Call Me By Your Name" director Luca Guadagnino.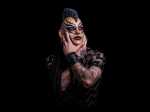 "These spaces created long-time friendships, life partners, and alternate families," says DJ Nina Flowers of the nightlife scene. "I believe that space is still needed. It's a show of unity that I hope will continue to survive."
When it comes to Iggy Pop's solo work, he has yet to top the two he released in 1977: 'The Idiot' and 'Lust For Life,' each one newly reissued in expanded, double disc, deluxe editions, both produced by David Bowie.
TikTok said Tuesday it will stop operations in Hong Kong, joining other social media companies in warily eyeing ramifications of a sweeping national security law that took effect last week.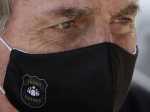 Brazil's President Jair Bolsonaro says he has tested positive for COVID-19 after months of downplaying the virus' severity.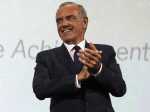 The show will go on for the Venice Film Festival in September, but with a few modifications due to the COVID-19 pandemic.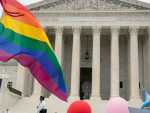 From its first days, the Trump administration has eroded LGBTQ rights and visibility in a number of ways. But a recent Supreme Court decision could open the way for the legal challenges to fend off those attacks.
With an economic hit $30 million in lost revenue and a surge of new cases, Palm Springs is digging deep to connect people and businesses with the resources they need to stay healthy and financially solvent.
With the video for her cover of "The Boys of Summer" about to drop — and summer in full swing — this is the perfect moment to catch up with Rachel Garlin and chat about her new album and her creative process.
The government's small business lending program has benefited millions of companies. Yet the recipients include many you probably wouldn't have expected.
International students will be forced to leave the U.S. or transfer to another college if their schools offer classes entirely online this fall, under new guidelines issued Monday by federal immigration authorities.
The new rule permits employers and insurers not to apply drug company copayment assistance toward enrollees' deductibles and out-of-pocket maximums for any drug.
Mercedes-Benz will recall more than 660,000 vehicles in China later this year for a possible oil leak.
Photographed at the Royal Castle of Amboise, the latest collection by La Métamorphose draws inspiration from the Dark Moon and features all French fabrics.
Hospitals rapidly approached capacity across the Sunbelt, and the Miami area closed indoor dining at restaurants and gyms again because of the surging coronavirus.
From French soccer jerseys to slick online campaigns, Dubai is trumpeting the fact that it reopened for tourism on Tuesday — but what that means for this sheikhdom that relies on the dollars, pounds, rupees and yuan spent by travelers remains in question.
"The outpouring of love and donations on the various platforms has been incredible. But we need continued support until we reopen," says Henrietta Hudson owner Lisa Cannistraci. "I'm not going to lose the bar. I'm not going to let it happen."