Gay Austin: The Latest
William Barr's Justice Department has targeted gay and lesbian Americans in an adoption rights case that pits same-sex families against claims of religious freedoms to discriminate against sexual minorities.
Behavioral health care workers in areas hit hard by COVID-19 are overburdened. Mobile crisis teams, residential programs and call centers, especially in pandemic hot spots, have had to reduce or close services.
Plans sometimes have exclusions for coverage related to "illegal acts" that could leave people on the hook for at least part of their medical costs. But health policy experts said it's unclear how common these clauses are or when they're used.
During any disease outbreak, epidemiologists want to quickly figure out whether superspreaders are part of the picture. Their existence can accelerate the rate of new infections or substantially expand the geographic distribution of the disease.
Adult performer Nacho Vidal (aka Jordá González) was detained last week in Spain's Valencia region in connection with the death of fashion photographer Jose Luis Abad in July 2019 at Vidal's home.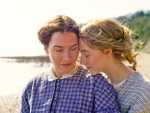 Francis Lee completed his followup feature, "Ammonite," just before the COVID-19 crisis struck. Now, with the film being selected for Cannes, he's speaking about the movie, a love story about two 19th Century women.
Fitness bands take up very little space at home, which make them the ideal piece of equipment to add resistance to your strength-training workout.
Iconic rapper Da Brat is opening up about her decision to come out in March, saying that her relationship with her girlfriend inspired her to be honest about herself to the world.
Actor/writer/activist Griffin Matthews shares his experiences in putting together a new musical that played Cambridge and New York, and how he experienced interactions with what he calls "Karens" along the way.
The May-December romance between an 81-year-old retired English vicar and his half-century-younger Romanian husband came to a tragic end when Philip Clements succumbed to illness in a Romanian hospital.
Donald Trump's inability to unify the nation at a time of unrest is testing his uneasy alliance with mainstream Republicans, some emboldened by Gen. James Mattis' plea for a leader who lives up to U.S. ideals.
A feminist tour de force, "Shirley" is a stunning portrait. Elisabeth Moss gives an incandescent performance as the talented, complicated writer.
With the deadline for a possible extension of the Brexit transition period looming, a fourth round of talks on a future trade deal between the European Union and the U.K. ended Friday without result.
Twitter has blocked a Trump campaign video tribute to George Floyd over a copyright claim, in a move that adds to tensions between the social media platform and the U.S. president.
Swish Dental is just one of a growing number of dental practices nationwide that in the past month have begun charging patients an infection control fee between $10 and $20.
A new study says that while autonomous vehicle technology has great promise to reduce crashes, it may not be able to prevent all mishaps caused by human error.
Do we need a National Doughnut Day? No. But are we glad that it exists? Absolutely. Here are six places to take a bite out of our new favorite annual celebration.
With a new normal coming to be, how does the culture handle sexual contact?

We've made a list of saunas across the world that are worth visiting and marking as part of your bucket list.
An adult performer apparently attempted suicide after his racist comments led to content-sharing sites cancelling his account and a social media backlash.