Top Story
Facilities already strapped for testing supplies and personal protective equipment must first rule out COVID-19 in these patients, because many of the symptoms they present with ar...
1 thru 10 of 1655 Stories
A lawsuit brought by a U.S. military veteran in South Carolina alleges that Veterans Administration doctors didn't tell him of his HIV positive results after testing him in 1995.
As COVID-19 swept through the South, Mel Prince watched with alarm as some of the HIV positive patients she helps in the rural Black Belt stopped showing up for lab tests and doctor's visits.
While changes to Postal Service delivery might be inconvenient, those changes are likely to have the biggest impact on Americans who rely on the service as a means of receiving necessary medications.
This month marks the 30th anniversary of the Ryan White CARE Act, which has worked under the larger name of Ryan White HIV/AIDS Program to provide medical services to people living with HIV/AIDS, and to eventually eradicate the disease.
Against the background of rising HIV incidence and disappointing behavior change interventions in Malawi, a group of researchers designed a study to identify where the gap could be.
Updates on treatment, prevention and next steps were revealed at the 23rd annual AIDS Conference, held online due to COVID-19.
A Brazilian man infected with the AIDS virus has shown no sign of it for more than a year since he stopped HIV medicines after an intense experimental drug therapy aimed at purging hidden, dormant virus from his body, doctors reported Tuesday.
New numbers on the global AIDS epidemic show some big successes, such as fewer deaths and new infections. But there are also some tragic failures: Only half the children with HIV, the virus that causes the disease, are getting treatment.
As the coronavirus spreads in Africa, it threatens in multiple ways those who earn their living on the streets — people like Mignonne, a 25-year-old sex worker with HIV.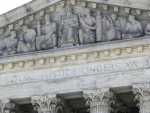 The Supreme Court has upheld a provision of federal law that requires foreign affiliates of U.S.-based health organizations to denounce prostitution as a condition of receiving taxpayer money to fight AIDS around the world.
1 thru 10 of 1655 Stories