Gay Austin: The Latest
Colin Firth and Stanley Tucci star as a gay couple of 20 years, their relationship impacted by early onset dementia.
Mulligan, star of "The Great Gatsby," will play the legendary composer's wife in a biopic directed by Cooper, who also stars as Bernstein.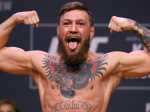 While he awaits news if French officials are going to prosecute him, Conor McGregor was told he would be put in a wheelchair by his probable rival, undefeated UFC Russian fighter Khamzat Chimaev.
President Donald Trump and Democratic nominee Joe Biden will face off on the Supreme Court, the coronavirus pandemic and race and violence in the nation's cities next week when they meet for their first presidential debate.
Ellen returned for the new season of her daytime talkshow this week amid her toxic workplace controversy, apologizing for the alleged behavior. Despite that, former and current "Ellen Show" employees took issue with her remarks, as did most of Twitter.
Canadian actor François Arnaud came out on his Instagram stories account as bisexual in anticipation of Bivisibility Day this Wednesday (September 23).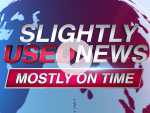 RBG has left us; what happens next? Don't worry, we have all the comfort and hilarity you need in this week's episode of Slightly Used News...
A civic-minded group called the Lollipop Guild in Lewis County, California, put up a rainbow sign espousing acceptance and inclusion. Vandals promptly struck, tearing the sign down.
Noah Purvis was brought on to CBS's "Love Island" to shake things up. He did do that.
Utah Republican Sen. Mitt Romney said he supports voting to fill the late Justice Ruth Bader Ginsburg's seat on the Supreme Court, all but ensuring President Donald Trump has the backing needed to push the nomination over Democratic objections.
A hunky firefighter took to TikTok to extinguish some inflammatory conspiracy theory claims about the wildfires raging on America's West Coast, and threw off enough sparks to set social media ablaze.
Evergreen '90s sitcom "Friends" is about to get a table read in much the same way "The Nanny" recently did, but with a twist: The read, scheduled for this evening (Sept. 22) on Zoom, will have an all-Black cast.

Microsoft is buying the company behind popular video games The Elder Scrolls, Doom and Fallout.
In a few months medical student Ricky Rosen has amassed some 330,000 followers on TikTok. Check out why.
"He doesn't want to crush the virus. He wants to crush the Affordable Care Act," says House Speaker Nancy Pelosi of President Trump. Will his wish come true with a shift in the Supreme Court?
Edmunds' experts performed a full evaluation of the Kia K5 to answer the question: Is it better than the Honda Accord?
Along with her glasses, lace gloves and fabric hair ties known as scrunchies, they were part of the signature style of the justice, who died last week at age 87.

The top U.S. public health agency stirred confusion by posting — and then taking down — an apparent change in its position on how easily the coronavirus can spread from person to person through the air.
Are you ready for a weekend getaway? We've canvassed the country, looking for the best LGBTQ-friendly fall vacations. Check out our top picks — no passport required!
Adult Filmmeister Michael Lucas took his latest shoot on the road — to Nottingham, England to be precise, and appears to have flaunted Britain's COVID-19 guidelines.