Gay Austin: The Latest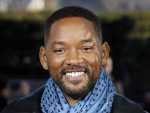 Smith said he is "finally ready" to release the memoir after working on the book for two years. His book will be published by Penguin Press.
The Lionsgate's film starring Ryan Reynolds, Samuel L. Jackson and Salma Hayek brought in $11.6 million domestically to claim the No. 1 spot in its debut.
Laurel Hubbard's efforts have made her a flashpoint in the debate around the fairness of trans athletes competing in women's events.
Over the unofficial LA Pride weekend, the hot men and women of Southern California showed off their summer bodies at the Submerge Swim Party, part of the Velvet Dreams weekend at the W Hollywood.
Wilton Manors Vice Mayor Paul Rolli and Fort Lauderdale Mayor Dean Trantalis said the early investigation of a vehicle's having slammed into Pride parade participants shows it was an accident.
Tropical Depression Claudette claimed 12 lives in Alabama as the storm swept across the southeastern U.S., causing flash flooding and spurring tornadoes that destroyed dozens of homes.
Brooklyn-based author Torrey Peters's frothy debut novel, a brilliantly entertaining study in trans feminine culture, chronicles the fiery relationship between a trans woman and her ex-partner.
Australia's suppression of information seen as pivotal to a free and open media is at the center of accusations that the country has become one of the world's most secretive democracies.
The Southwest U.S. continued to bake Saturday, and weather forecasters kept warnings in effect for excessive heat in Arizona, Nevada and desert areas, at least through the weekend.
ESPN's has been experimenting in recent years with showing more women's sports on its various platforms, and good numbers have led the network to become more aggressive.
Hungary may play its final group game at the European Championship in a stadium lit up in rainbow colors as a sign against that country's homophobia and intolerance.
Cloris Leachman's exquisite swan song is poignant and affecting.
The declaration of Juneteenth as a federal holiday is putting the pressure on more U.S. companies to give their employees the day off, accelerating a movement that took off last year
Astronauts ventured out on their second spacewalk in less than a week Sunday to install powerful new solar panels outside the International Space Station.
As the world fo work gets back on track, some employees may want a new normal — one that includes flexible scheduling and benefits that align with their needs and values.
There are a number of design choices to consider when you're shopping for a full-size pickup truck. One that's important if you plan on towing with your truck is the axle ratio.
Dolce & Gabbana are coaxing men off their sofas and back into the world with a resplendent collection inspired by the extravagant lighting installations of southern Italian street festivals.
Pandemic restrictions are falling away almost everywhere — except inside many of America's nursing homes.
ToursByLocals brings LGBTQ travelers together with knowledgeable guides who offer personal perspectives on the LGBTQ culture and history of destinations around the world.
Wynwood Pride in Miami, Florida kicked things off with a music festival at The Oasis. The area was packed with eager LGBTQIA+ fans who were treated to various drag performances throughout the night along with a performance by Charli XCX.