1 thru 10 of 4093 Stories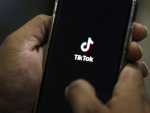 The U.S. will ban the downloads of the Chinese apps TikTok and WeChat on Sunday, with a total ban on the use of the latter, citing national security and data privacy concerns.
A federal agency is suing Kroger's grocery chain, claiming that the company discriminated against the religious convictions of two employees who refused to wear aprons embroidered with "gay" hearts.
The backlash to the French independent film "Mignonnes," or "Cuties," started before it had even been released because of a poster that went viral for its provocative depiction of its young female actors.
A New York City judge ruled Thursday that the Huffington Post did not break copyright law when it published a photo Jon Hamm and his pants bulge.
The brash and aggressive style of TMZ apparently carries over into the workplace, where current and former employees have alleged regular occurences of verbal abuse, misogyny, racism, and more, according to Buzzfeed.
In an historic move, the Oscars are raising the inclusion bar for best picture nominees starting with the 96th Academy Awards in 2024.
The 52 plaintiffs, who owned around 200 U.S. stores before being forced to sell them over the last decade, are seeking compensation of $4 million to $5 million per store.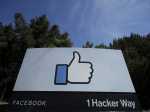 Facebook said Tuesday that it removed a small network of accounts and pages linked to Russia's Internet Research Agency, the "troll factory" that has used social media accounts to sow political discord in the U.S. since the 2016 presidential election.
The Chinese government is complicating the U.S.-government-ordered sale of U.S. TikTok assets.
The Oklahoma zoo featured in Netflix's "Tiger King" documentary has closed after federal authorities investigated it for alleged maltreatment of animals and suspended its license.
1 thru 10 of 4093 Stories