Gay Austin: The Latest
Nothing is stopping RuPaul from world domination.
Adult performer Matthew Camp spoke out about the arson fire that nearly killed him last week.
Social media has lost it for a new gay icon: The pint-sized puppet who stars in "The Mandalorian" and goes by the unlikely sobriquet of Baby Yoda.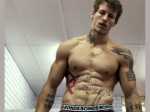 OnlyFans has been a boon for some during the Pandemic, including Aussie model Alec Nysten. But the 28-year old is seeing his revenue stream compromised by leaked pics.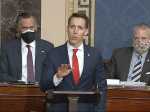 Sen. Josh Hawley has found a new publisher after his book was dropped by Simon & Schuster in the wake of the siege of the U.S. Capitol by supporters of President Donald Trump.
A California man who told police that the coronavirus pandemic left him afraid to fly has been arrested on charges that he hid in a secured area at Chicago's O'Hare International Airport for three months.
It's being reported that Caitlyn Jenner might appear on the "Sex and the City" reboot.
Out actor Jeffrey Bowyer-Chapman has joined the cast of Disney+'s "Doogie Howser" reboot called "Doogie Kamealoha, M.D."
After rumors circulated for days that Lincoln Project co-founder John Weaver had sent inappropriate DMs to young men, the Republican operative came out as gay.
Over on Reddit, there is a lively forum of straight guys revealing their gayest experiences. Here is a sample of their posts.
After a chaotic administration that's been disastrous for LGBTQ rights, uncertainty and realism are tempering expectations for Biden-Harris results.
Variety reports that out actor Colton Haynes is set for a new LGBTQ comedy with co-star Eliot Glazer.
Harmony CBD has harnessed hemp's power to create a line of skincare products that will have us looking better than ever in 2021.
"New Year. New You." It's a phrase we've heard countless times, but what exactly are we striving for? Enter Noom, which has people lead healthier lives through behavior change since 2016.
The year that brought so many surprises is shaping up to be a surprisingly good one for investors, and that's a timely reminder for 2021.
Trucks and SUVs will dominate the news in 2021. Edmunds' experts cover the five they think will make the biggest splash.
The grooming guru recently announced a new haircare brand in collaboration with beauty brand Biossance's parent company, Amyris, to develop his own collection.
The coronavirus was found on ice cream produced in eastern China, prompting a recall of cartons from the same batch, according to the government.
There is a ray of light for Parisians who, like the rest of the French nation this weekend, begin to observe a tightened coronavirus curfew: The famous Rodin Museum sculpture gardens is reopening to visitors.
The term "sexual fluidity" has come under scrutiny as researchers further explore the nuances our sexual expression, attraction and behavior.