Top Story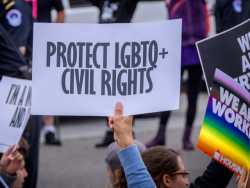 Twenty-eight U.S. states have adopted no laws that prohibit workplace discrimination targeting LGBT employees. Only a small percentage of cities and counties offer protection at th...
1 thru 10 of 50134 Stories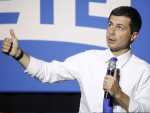 Pete Buttigieg is returning campaign contributions from a former Chicago city attorney who led a vigorous effort to block the release of a video depicting the shooting of Laquan McDonald.
Bill Macy, the character actor whose hangdog expression was a perfect match for his role as the long-suffering foil to Bea Arthur's unyielding feminist on the daring 1970s sitcom "Maude," has died. He was 97.
The shout of "2024!" from the crowd was unmistakable. It stopped Donald Trump Jr. cold.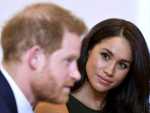 The Duchess of Sussex says her first year of marriage to Britain's Prince Harry has been hard because of Britain's tabloids.
For Mick Mulvaney, the hits just keep on coming.
Hong Kong protesters flooded the city's streets on Sunday in defiance of a ban by the authorities on their march, setting up roadblocks and tossing firebombs amid the firing of tear gas by police.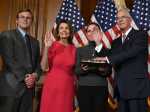 Florida Rep. Francis Rooney, one of the few Republicans openly weighing whether to impeach President Donald Trump, said Saturday he will not run for reelection.
Hillary Clinton's suggestion this past week that Hawaii Rep. Tulsi Gabbard is being "groomed" by Russians to act as a spoiler in the 2020 race may have had the opposite effect of what the 2016 Democratic presidential nominee intended.
Italian authorities have evacuated 4,000 people from the center of the northern city of Bolzano to defuse a World War II bomb found during construction.
As an architect, Thomas Jefferson envisioned buildings for a new republic — not old-world kings. The domes and columns in his designs recalled ancient Greece and Rome to symbolize liberty and democracy.
1 thru 10 of 50134 Stories