Top Story
Even as GOP state lawmakers in Texas push a bill that would criminalize medically appropriate treatment for trans children, the trickle-down effects took the form of a brutal beati...
1 thru 10 of 51858 Stories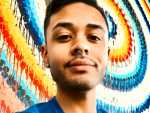 A suspect in the stabbing death of a 23-year-old bisexual man was released by Chicago police after claiming he acted in self defense. Witnesses heard him threaten the victim inside a bar.
Selected guests started to leave a locked-down Canary Islands hotel Friday after undergoing screening for the virus that has spread from China to most corners of the world.
Nigerian authorities on Friday reported the first confirmed case of the new coronavirus in sub-Saharan Africa as the outbreak spread to a region with some of the world's weakest health systems.
Residents of a Northern California community are at the epicenter of what officials are calling a turning point in the spread of the highly contagious coronavirus.
Kentucky Gov. Andy Beshear defended a photograph of him posing with drag queens at a gay rights rally and accused a Republican lawmaker of using homophobic tactics.
President Donald Trump's choice of Vice President Mike Pence to oversee the nation's response to the new coronavirus threat is bringing renewed scrutiny to the former governor's handling of an HIV outbreak in southern Indiana when he was governor.
A measure prohibiting homicide defendants from claiming a defense based on panic over a victim's sexual orientation or gender identity has been passed by lawmakers in Washington state.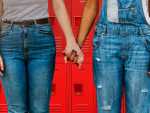 A South Carolina law banning sex education teachers from mentioning any relationships other than heterosexual ones — unless the talk involves sexually transmitted diseases — is fueling a climate of state-sanctioned discrimination, a federal lawsuit says.
The U.S. Department of Justice has weighed in on a lawsuit filed by a Kentucky wedding photographer who is challenging a city ordinance banning businesses from discriminating against gay customers.
A bit hoarse and with an occasional cough, Democratic presidential candidate Pete Buttigieg returned to the political fray Thursday, resuming a whirlwind schedule after taking a half-day to rest after getting hit with a bad cold.
1 thru 10 of 51858 Stories