Top Story
Sam Smith explains how he came to sing a duet of "Get Happy" with Renée Zellweger for the film "Judy."
Oscar winner Jennifer Lawrence got married over the weekend in Rhode Island during a ceremony and reception studded with Hollywood stars.
Bill Macy, the character actor whose hangdog expression was a perfect match for his role as the long-suffering foil to Bea Arthur's unyielding feminist on the daring 1970s sitcom "Maude," has died. He was 97.
"Captain America" actor Chris Evans returned to his native Massachusetts this weekend to help dedicate the new home of a youth theater company where as a youngster he honed his acting skills.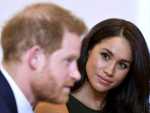 The Duchess of Sussex says her first year of marriage to Britain's Prince Harry has been hard because of Britain's tabloids.
Damon Lindelof didn't take lightly the challenge of adapting the most acclaimed graphic novel of all time.