Top Story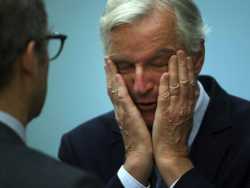 European Union and British negotiators failed to reach a breakthrough in Brexit talks during a frantic all-night session and will continue seeking a compromise on the eve of Thursd...
1 thru 10 of 13761 Stories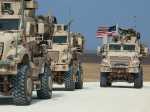 While President Donald Trump insists he's bringing home Americans from "endless wars" in the Mideast, his Pentagon chief says all U.S. troops leaving Syria will go to western Iraq.
On issues big and small — hotels soon will be forbidden from providing guests with little plastic shampoo bottles — California this year has marched further left and tried to pull the rest of the country with it.
French vintners are begging for government aid. Italian farmers are scrambling for new export markets. And American shoppers are about to face supermarket sticker shock on European products.
Food trucks. Wi-Fi. Hot showers. Those campground upgrades could be coming to a national park near you.
Get on board, world. That's the message from the White House as it starts shaping plans for next year's Group of Seven summit in Florida.
Responding to stinging criticism, President Donald Trump has abruptly reversed his plan to hold the next year's Group of Seven world leaders' meeting at his Doral golf resort in Florida.
The Trump administration is defending its get-tough approach to trade against widespread attacks from America's trading partners while at the same time arguing that many countries must increase government spending to boost global growth.
This scam allows criminals to hijack your cell phone number. Once they have your number, the bad guys can clean out your financial accounts, confiscate your email, delete your data and take over your social media profiles.
A sporting goods retailer violated the law by selling an AR-15-style rifle and large capacity magazine to a man who later used them to kill more than two dozen worshippers at a Texas church, federal prosecutors said in a court filing.
Along a bustling four-lane highway that winds through the north Georgia mountains, an unassuming wooden structure breaks the monotony of churches, billboards and stores selling kitschy knickknacks.
1 thru 10 of 13761 Stories