Gay Austin: The Latest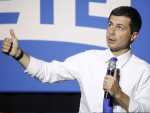 Pete Buttigieg is returning campaign contributions from a former Chicago city attorney who led a vigorous effort to block the release of a video depicting the shooting of Laquan McDonald.
Oscar winner Jennifer Lawrence got married over the weekend in Rhode Island during a ceremony and reception studded with Hollywood stars.
Bill Macy, the character actor whose hangdog expression was a perfect match for his role as the long-suffering foil to Bea Arthur's unyielding feminist on the daring 1970s sitcom "Maude," has died. He was 97.
The shout of "2024!" from the crowd was unmistakable. It stopped Donald Trump Jr. cold.
"Captain America" actor Chris Evans returned to his native Massachusetts this weekend to help dedicate the new home of a youth theater company where as a youngster he honed his acting skills.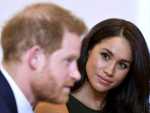 The Duchess of Sussex says her first year of marriage to Britain's Prince Harry has been hard because of Britain's tabloids.
For Mick Mulvaney, the hits just keep on coming.
Johnson & Johnson on Friday recalled a single batch of its baby powder as a precaution after government testing found trace amounts of asbestos in one bottle bought online.
Hong Kong protesters flooded the city's streets on Sunday in defiance of a ban by the authorities on their march, setting up roadblocks and tossing firebombs amid the firing of tear gas by police.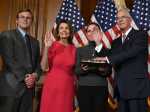 Florida Rep. Francis Rooney, one of the few Republicans openly weighing whether to impeach President Donald Trump, said Saturday he will not run for reelection.
Hillary Clinton's suggestion this past week that Hawaii Rep. Tulsi Gabbard is being "groomed" by Russians to act as a spoiler in the 2020 race may have had the opposite effect of what the 2016 Democratic presidential nominee intended.
Damon Lindelof didn't take lightly the challenge of adapting the most acclaimed graphic novel of all time.
On issues big and small — hotels soon will be forbidden from providing guests with little plastic shampoo bottles — California this year has marched further left and tried to pull the rest of the country with it.
If the FBI discovers that foreign hackers have infiltrated the networks of your county election office, you may not find out about it until after voting is over. And your governor and other state officials may be kept in the dark, too.

Under the Affordable Care Act, nonprofit hospitals are required to provide free or discounted care to patients of meager incomes — or risk losing their tax-exempt status. These price breaks can help people avoid financial catastrophe.
On the picket lines at a General Motors transmission plant in Toledo, Ohio, passing cars honked and striking workers celebrated a tentative contract deal by munching on 10 pizzas dropped off by a supporter.

A clothing company has put up a billboard in New York City's Times Square that depicts President Donald Trump being hog-tied by a woman clad in its athletic wear.

Health officials of Thursday said there have been 1,479 cases and at least 33 deaths in the mysterious outbreak.
Our essential guide for things to do on Oahu, from shopping and beaches to terrific restaurants and one of the best beachfront hotels.

Frank Ocean's Blonded brand is set to host a queer club night called PrEP+, so named for the HIV prevention drugs, and to imagine what the 80s would have been like if PrEP had existed then.