Gay Austin: The Latest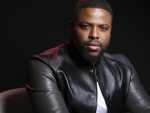 Winston Duke went from relative obscurity to being a household name with his first film and he wasn't even the lead, or second or third performer listed for that matter.
Western critics took issue with the Queen/Freddie Mercury biopic "Bohemian Rhapsody" over its apparent straight-washing of the rock front man but China took things further, completely erasing any mention of queerness in the musical drama.
Long-term caregiving has emerged as one of the major issues in California's Capitol this year — an issue facing states across the nation.
Leading House Democrats, backed by Speaker Nancy Pelosi, are unveiling broad legislation to shore up the Affordable Care Act.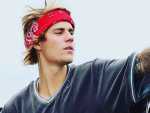 Don't expect new music from Justin Bieber anytime soon.
Actor Taron Egerton may be new to Instagram but he sure knows how to keep his fans excited.
Netflix is sharing the trailer for "Special," a new comedy produced by out actor Jim Parsons about a young gay man with cerebral palsy.
The owner of a Washington, D.C, barbershop is accused of posing as a Howard University student and preying on incapacitated teenagers.
Democratic presidential hopeful Pete Buttigieg is riding in the back of a rented minivan to his last event of the day in South Carolina, munching on cold french fries and critiquing his stage performance so far.
President Donald Trump accused those responsible for launching Mueller's probe of "treasonous things against our country" and said they "certainly will be looked into."
Attorney Mark Geragos has had a long career representing high-profile clients including Michael Jackson, Colin Kaepernick and Jussie Smollett but now he might need a defense attorney himself.
"Miss Rosewood" is a veteran NY performance artist who styles herself as a transgender terrorist with an act that is so shocking that it even upset Sacha Baron Cohen.
The White House and business groups are stepping up efforts to win congressional approval for the U.S.-Mexico-Canada trade accord. But prospects are uncertain given that Republicans are at odds with some aspects of the plan.
Facebook is taking steps to reduce the spread of false information on its platforms ahead of India's general election, company officials said Monday.
The U.S. government claimed that ditching paper medical charts for electronic records would make health care better, safer and cheaper. Ten years and $36 billion later, the digital revolution has gone awry.
Ride-hailing service Uber announced on Tuesday it has acquired Mideast competitor Careem for $3.1 billion, giving the San Francisco-based firm the commanding edge in a region with a large, young, tech-savvy population.

When is the last time that you put any considerable amount of thought into your product choices? Hair can make or break a first impression. If you've been feeling like you should up your hair game, consider these eight picks.
Complications and even deaths of several out-of-state women in recent years have spiked concerns over safety of the cosmetic procedures, prompting a bill before the Florida Legislature this year to impose stricter regulations.
Studying abroad can bring great rewards, but being a visitor in a foreign land also comes with significant risks.
Bar patrons in New York's Greenwich Village were in the right place at the right time when Adele and Jennifer Lawrence showed up.