1 thru 10 of 7021 Stories
The Trump administration on Friday set up new obstacles for women seeking abortions, barring taxpayer-funded family planning clinics from making abortion referrals. The new policy is certain to be challenged in court.
Of all the little moments of joy and strife that fill the top-nominated Oscar film "Roma," the most gut-wrenching takes place in a Mexico City hospital room, where a doctor coolly tells a frightened young woman, "Your baby was born dead."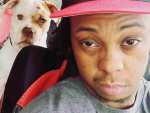 Insurance carve-outs for transition-related care are illegal. But that hasn't stopped some from continuing to deny transgender people the care they need. Here's the truth about transition-related healthcare.
Inherited diseases of the eye account for at least 2 million cases of blindness worldwide. A few hundred genes that cause eye disease have been identified, but in many cases the cause is unknown because not all eye disease genes have been identified.
Dentistry is undergoing a revolution as digital dentistry moves from concept to reality.
For some older people, the joy of sex may be tempered by financial concerns: Can they afford the medications they need to improve their experience between the sheets?
Sen. Elizabeth Warren is planning to unveil a universal child care plan that would guarantee American families access to child care.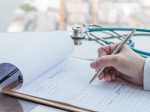 A means to divert addicted patients into treatment remains elusive, creating a missed opportunity in the health system.
Memory and thinking skills naturally slow with age but now scientists are peeking inside living brains to tell if depression might worsen that decline — and finding some worrisome clues.
Phone batteries dying, sticking to plans, and slow WiFi — these are just some of the modern causes of stress plaguing Americans today, according to new research.
1 thru 10 of 7021 Stories