1 thru 10 of 7386 Stories
Out actor Colton Haynes has discussed his addiction and mental health in the past but he took to Instagram this week to share photos of himself during "dark times" when hew as hospitalized last year after a drug and alcohol bender.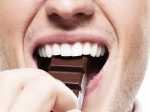 A recent study published in the journal Depression and Anxiety has attracted widespread media attention. But the results might not be as sweet as you think.
Using instructions freely available online, do-it-yourselfers ? who belong to what's known as the "open-source community" ? close the loop between an insulin pump and a continuous glucose monitor.
Drug companies are still raising prices for brand-name prescription medicines, just not as often or by as much as they used to, according to an Associated Press analysis.
Doctors and public health experts warn of poor health and rising costs they say will come from sweeping Trump administration changes that would deny green cards to many immigrants who use Medicaid
Breakfast, lunch and dinner at Burning Man is served with a side of playa dust that covers cars and clothing and finds its way into places where the sun doesn't shine.
The politics of health care are changing. And one of the most controversial parts of the Affordable Care Act — the so-called Cadillac tax — may be about to change with it
It can be hard to keep smiles healthy in rural areas, where dentists are few and far between and residents often are poor and lack dental coverage. Efforts to remedy the problem have produced varying degrees of success. The biggest obstacle? Dentists.
Three riot police officers, a police commander, a police academy teacher — all are among eight French police officers who have killed themselves recently. That makes 64 so far this year — and the number just keeps on climbing.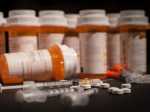 Buprenorphine is a drug that curbs cravings and treats the symptoms of withdrawal from opioid addiction. But gaining access to it can be nearly impossible.
1 thru 10 of 7386 Stories