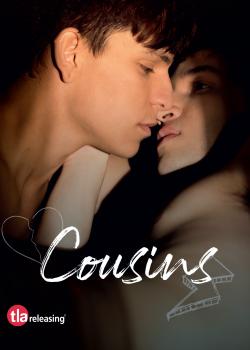 COUSINS

On DVD from TLA 12/3

Young Lucas lives with his religious Aunt Lourdes in a quiet country town. Helping her by playing hymnals on his keyboard for their weekly church meetings at their house. However when the charitable aunt announces the arrival of her nephew Mario, a distant cousin Lucas never knew about, and fresh out of jail, things start to get interesting. Upon meeting it's apparent that there is a mutual attraction between them that starts off as innocent flirtations and quickly turns into a heated sexual relationship.

Enter to win!

Thanks for visiting EDGE!
Enter this contest
If you already have an account with EDGE, all you need to do is log in; we'll pull your address information from your account and simply ask you to verify it. If you do not yet have an account with us, register now! It's easy and free, and you'll never have to type in your personal information again. If you prefer to enter this information manually, you can use the manual entry link below.
Register
Click here for contest rules.
* Please be aware that creating multiple accounts for the same person will disqualify you.