Phone batteries dying, sticking to plans, and slow WiFi — these are just some of the modern causes of stress plaguing Americans today, according to new research.
By Sunday, Trump's Commerce Department is expected to issue an opinion on whether auto imports endanger U.S. national security enough to justify such import taxes. Trump would then have 90 days to decide whether to impose them.
Bank officials and others urged Congress on Wednesday to fully open the doors of the U.S. banking system to the legal marijuana industry, a change that supporters say would reduce crime risks and resolve a litany of challenges for cannabis companies.
Medicare Advantage enrollees get a new, second chance to find the right health coverage this year.
The climate in New York City in 60 years could feel like Arkansas now. Chicago could seem like Kansas City and San Francisco could get a Southern California climate if global warming pollution continues at the current pace, a new study finds.
A new study suggests the practice of building huge stone monuments spread throughout ancient Europe from northwestern France.
Lawmakers from both sides are now condemning West Virginia state delegate Eric Porterfield in the wake of a string of inflammatory remarks, including comparing gays to the KKK, calling LGBTQs a "blight," and suggesting he would drown gay children.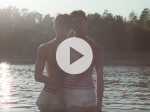 There's lots of kissing in Robyn's sexy music video for her track "Send to Robin Immediately."
Amazon jilted New York City on Valentine's Day, scrapping plans to build a massive headquarters campus in Queens amid fierce opposition from politicians angry about nearly $3 billion in tax breaks and the company's anti-union stance.
A profitable new business for drug gangs has pushed the synthetic opioid to the top spot for fatal U.S. overdoses.