Ford Motor Co. is repackaging a previously announced $900 million manufacturing investment in the Detroit area, boosting the number of jobs added from 850 to 900.
So much for those worries about rising interest rates.
The Federal Reserve sent a stark message Wednesday: The economy is slowing. And it won't be raising interest rates anytime soon.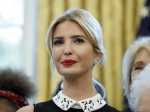 Ivanka Trump, the president's daughter and a powerful White House aide, did not preserve all of her official emails as required by federal law, and her husband, Jared Kushner, used a messaging application to conduct U.S. business.
Unsafe drinking water, not climate change, is the world's most immediate public health issue, Environmental Protection Agency administrator Andrew Wheeler contended Wednesday.
In 2015, spurred in part by the enthusiastic response their potluck dishes and birthday treats garnered from friends when they socialized, Ryan Alvarez and Adam Merrin started a recipe blog, Husbands That Cook. That's now also the title of their book.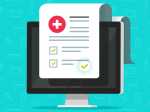 The U.S. government claimed that ditching paper medical charts for electronic records would make health care better, safer and cheaper. Ten years and $36 billion later, the digital revolution has gone awry.
The Daily Mail is reporting that execs from Paramount Pictures are demanding Dexter Fletcher, the director of the Elton John biopic "Rocketman," and producer Matthew Vaughn cut a 40-second gay sex scene to score a PG-13 rating.
South Korean police said Thursday they've arrested four people on suspicion of secretly taking videos of about 1,600 guests in hotel rooms and posting or streaming them on the internet.
Authorities in China and Myanmar are failing to stop the brutal trafficking of young women, often teenagers, from the conflict-ridden Kachin region for sexual slavery, according to a report by Human Rights Watch.