Janet Mock, producer, writer and director of "Pose," has made history as the first out trans woman to sign an overall deal with a major studio. The deal will give Netflix exclusive rights to future TV projects and a first-look option on movie projects.
Three teenagers arrested in connection with a vicious assault and robbery against a gay couple now face hate crime charges, media sources report.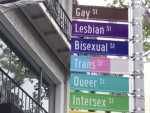 Happy Pride to New York's LGBTQ+ community!
A Chicago transwoman says that one of the Windy City's finest detained her last March 5 as she was walking along the street on her way home, drove her to an alley in a marked police car, and forced her to perform oral sex on him under threat of arrest.
If you've got some disposable income, and don't want to wait until your 40s or 50s to drive a fun car, Edmunds has picked out six vehicles under $30,000 that deliver driving excitement without breaking the bank.
The head of Russia's MiG warplane manufacturer says his company is entering the drone market, and sees pilotless fighter jets as the future.
Facebook is getting a taste of the regulatory pushback it will face as it creates a new digital currency with corporate partners.
Trump blatantly exposed an upcoming enforcement operation, potentially jeopardizing the kind of sensitive effort that takes months to plan and relies on secrecy.
"Queerdom," an exhibition showing at the Imperial Hotel in Erksineville, is an arresting and unsettling archive of queer and trans performances in Sydney.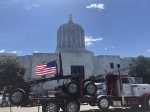 Oregon is on the precipice of becoming the second state after California to adopt a cap-and-trade program, a market-based approach to lowering the greenhouse gas emissions behind global warming.