1 thru 10 of 113521 Stories
A-list celebrities seem to be opening their hearts — or at least their wallets — to Pete Buttigieg.
Kevin Spacey's legal woes are not over, despite the collapse of the only criminal case brought against the two-time Oscar winner since he became mired in sexual misconduct allegations.
President Donald Trump said Thursday he was unhappy with his supporters chanting "send her back" after he assailed a young Democratic congresswoman who he's suggested should leave the U.S.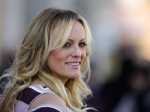 Court records released Thursday show Donald Trump was aware of efforts to keep a porn star and a Playboy centerfold silent in the days leading up to the 2016 election.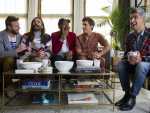 In "Queer Eye" Season 4, which hits Netflix Friday, the Fab Five get a bit personal but the makeover reality show still offers up the same kind comfort TV.
Actress Sally Field and the long-running children's TV show "Sesame Street" are in the latest class of Kennedy Center Honors recipients.
The 76TH Venice Film Festival is opening with Japanese director Hirokazu Kore-eda's "The Truth."
Michael Johnson, the former wrestler from Lindenwood University who was convicted of transmitting HIV, was recently released from Missouri State Prison and is speaking out about his story with HIV. He hopes to advocate for updated exposure laws.
Gigi Gorgeous and Nats Getty shared a blissful day at the beach after their spectacular wedding at the Rosewood Miramar Beach in Montecito, CA on Friday.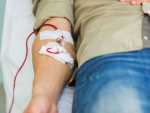 There's good news... sort of... for gay men in France who wish to donate blood: They will soon be able to do so after only four months of complete celibacy instead of a full year.
1 thru 10 of 113521 Stories