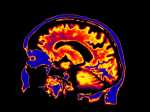 Can brain scans shed light on the complexities of post traumatic stress disorder?
Are you ready for a spring refresh? Several skincare treatments are being touted as the next big thing, but do they really work? We asked a board-certified plastic surgeon to find out.
Ryan Murphy is already lining up his next Netflix project.
Dozens of same sex couples kissed simultaneously outside an upscale shopping mall in Colombia's capital Wednesday, in the latest demonstration calling for LGBT rights in the South American country.
Despite recusing herself from the case, Chicago's top prosecutor weighed in on the allegations against Jussie Smollett last month, telling a deputy that she believed her office had overcharged the "Empire" actor.
The elite academies that educate officers for the nation's armed forces have begun to implement the Trump administration's ban on transgender service members.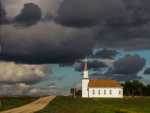 The percentage of U.S. adults who belong to a church or other religious institution has plunged by 20 percentage points over the past two decades, hitting a low of 50% last year, according to a new Gallup poll.
Angelina Jolie and Brad Pitt are officially single, though more work is left before the terms of their divorce are final.
A professional sports gambler from Las Vegas has broken his own single-episode winnings record on "Jeopardy!"
Australian electoral authorities have for the first time set up a cybersecurity task force and are working with social media companies to tackle misinformation in the run up to general elections on May 18, an official said on Thursday.