A representative for K-pop superstar group BTS said Tuesday the boy band is taking a break, but it will only be brief.
While two U.S. opera houses immediately canceled performances by famed tenor Placido Domingo following sexual harassment allegations, European opera houses are taking stances ranging from supportive to wait-and-see.
If you do a Google search of Khalid, the 21-year-old R&B boy wonder from El Paso, the one thing that nearly every article about him touches on is just how impressive and swift his meteoric ascent to the top has been.
Two music companies canceled appearances by Placido Domingo and the Los Angeles Opera said Tuesday it would launch an investigation in response to an Associated Press story in which numerous women accused the opera legend of sexual harassment.
Lil Nas X, Lizzo and Shawn Mendes are set to perform at the 2019 MTV Video Music Awards.
Lil Nas X is galloping his way to two new records on the Billboard charts thanks to the massive success of "Old Town Road."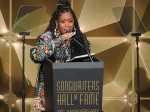 Missy Elliott, one of the most iconic players in the history of music videos, will receive the Michael Jackson Video Vanguard Award at the 2019 MTV Video Music Awards.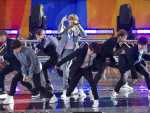 K-pop superstar group BTS is taking an extended break to "enjoy the ordinary lives of young people in their 20s, albeit briefly," their agency said Monday.
A video shows the rapper Mystikal falling off the stage 30 seconds into his first performance during a concert in Florida, cutting the show short.
"The Rhapsody Tour" is an electrifying celebration than an elaborate memorial for a long gone star.