1 thru 10 of 3333 Stories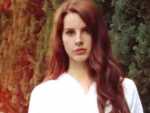 EDGE turned to our community of more than 200,000 Facebook followers and asked what artists and songs give you inspiration. The response was overwhelming! Here are some of your favorite picks.
Madonna and Colombian singer Maluma will bring their new collaboration to life when they perform at next month's Billboard Music Awards.
The Yankees have suspended the use of Kate Smith's recording of "God Bless America" during the seventh-inning stretch while they investigate an allegation of racism against the singer.
Fleetwood Mac has announced rescheduled dates for its North America tour that were postponed earlier this month because singer Stevie Nicks had the flu.
Madonna's new single "Madelín," featuring reggaeton artist Maluma, is now streaming online and on YouTube.
Beyoncé has surprised her fans by releasing a soundtrack to her Netflix documentary "Homecoming."
Singer Tori Scott made a splash last time she appeared at Oberon. Now the singer, who has been compared with Bette Midler, returns to the Cambridge venue for her new show "Tori Scott is Pickled!" EDGE caught up with the cabaret star to find out just why.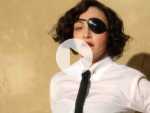 Madonna is gearing up for a new album release.
Much of Ben Platt's debut album "Sing to Me Instead" is inspired by past loves, but he laughs at the notion that he could be pulling a Taylor Swift.
An Austrian music festival is apologizing to British grime artist Stormzy, who pulled out of an appearance after accusing security staff of racial profiling.
1 thru 10 of 3333 Stories