Top Story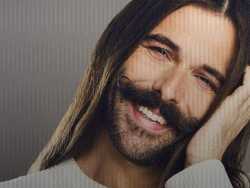 When fans of "Queer Eye's" Jonathan Van Ness read his upcoming memoir "Over the Top," due out on September 24, they will likely be surprised by his frankne...
In a new video released by intomore, four older gay men try Grindr for the first time. From setting up their profiles to exploring nearby matches, watch these 65 and ups learn the wild world of Grindr...
"Game of Thrones" resurrected the Iron Throne at Sunday's Emmy ceremony, ruling as top drama on a night of surprises in which "Pose" star Billy Porter made history and the comedy series "Fleabag" led a British invasion that overturned expectations.
Patricia Arquette is having a "wonderful time" in her acting career, but the Emmy winner said she is still struggling with the death of her sister.
Emmy night is always a mix of the humorous, the emotional and the inspirational. All those elements came together in one glorious moment.
The dual tones were the strongest trend among the women on Sunday night, where outfits from Zendaya, Gwendoline Christie and current red carpet darling Billy Porter also turned heads.