1 thru 10 of 2971 Stories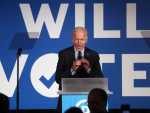 It was one of the first stress tests of Joe Biden's presidential campaign: A sudden reversal of his decades-long support for restricting federal funding of abortions.
The high-stakes fight for working-class voters moved to Pennsylvania on Tuesday as a slate of Democratic White House hopefuls vowed to use the power of the presidency to crack down on corporate America and strengthen organized labor.
The men in the Tembe indigenous group sometimes daub themselves in traditional war paint and patrol the forest. They carry bows and arrows, but feel increasingly vulnerable as they brace for run-ins with illegal loggers.
Thousands of people packed under the marble arch of Manhattan's Washington Square Park to hear Elizabeth Warren on Monday. They didn't show up by accident.
President Donald Trump began a California visit on Tuesday, saying he will do "something" about homelessness but offering no specifics beyond the mention of creating a task force.
The Trump administration is poised to revoke California's authority to set auto mileage standards, asserting that only the federal government has the power to regulate greenhouse gas emissions and fuel economy.
A federal judge has thrown out a lawsuit that accused leaders of the Southern Poverty Law Center of trying to financially destroy one of the organizations that it has labeled as a hate group.
Britain's Supreme Court began a hearing Tuesday to decide whether Prime Minister Boris Johnson broke the law when he suspended Parliament just weeks before the U.K. is due to leave the European Union.
It's one of the most commonly heard phrases around the White House as aides seek to explain Donald Trump's thinking: "The president has made clear that ..." But saying so doesn't make it so.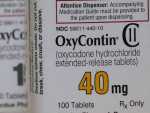 OxyContin maker Purdue Pharma and its owners expressed sympathy but not responsibility for the nation's opioid crisis as the company filed for bankruptcy protection late Sunday night, part of a move to settle some 2,600 lawsuits.
1 thru 10 of 2971 Stories