1 thru 10 of 2294 Stories
Prime Minister Jacinda Ardern announced an immediate ban Thursday on sales of "military-style" semi-automatic and automatic weapons like the ones used in the attacks on two mosques in Christchurch that killed 50 worshippers.
President Donald Trump's posthumous slam on Sen. John McCain flips reality on its head when it comes to who gave veterans the option to see a private doctor at public expense.
Casting aside rare censure from Republican lawmakers, President Donald Trump aimed new blasts of invective at the late John McCain, even claiming credit for the senator's moving Washington funeral and complaining he was never properly thanked.
Seeking to discredit a highly anticipated report on the Russia investigation, President Donald Trump is attacking the appointment of special counsel Robert Mueller by falsely claiming it was biased and conflicted.
Contracts with so-called restrictive covenants are now common in medicine, although some states limit their use.
The leafy New Zealand city where a self-proclaimed racist fatally shot 50 people at mosques during Friday prayers is known for its picturesque river. But for decades, Christchurch has also been the center of the country's white supremacist movement
With Robert Mueller's findings expected any day, the president has grown increasingly confident the report will produce what he insisted all along: No clear evidence of a conspiracy between Russia and his 2016 campaign.
The Trump administration is finalizing plans to ease restrictions on oil and gas drilling and other industries that were meant to protect an imperiled bird species that ranges across the American West, federal officials said Thursday.
Ethics experts say Americans these days are barraged with accounts of corruption, greed and amoral behavior to the point that many likely wonder, "Why should I play by the rules?"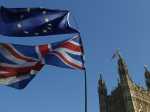 A senior European Union official is floating the possibility of a two-step delay to Britain's departure from the bloc, currently scheduled for March 29.
1 thru 10 of 2294 Stories