NARS Cosmetics have made a marketing strategy from suggestive names for their products, but for some a suggestive new lipstick ad might have gone a bit too far.
A whistleblower who warned regulators about Bernard Madoff's Ponzi scheme is now accusing General Electric of misleading investors, sending the company's stock on a downward spiral.
Welcome to the world of Trump's tariff wars with China, which can turn everything upside-down with just a presidential tweet.
Spa visits and the money they generate reached record highs last year in the U.S. with $18.3 billion in revenue driven by 190 million pampering trips, according to the International Spa Association.
Visitors may now get a look at two rare leopard cubs at the Rosamond Gifford Zoo in Syracuse, New York.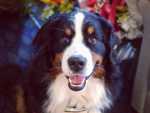 Who's a good dog? The American Kennel Club says there are now a million of them.
How New Hampshire receives the president on Thursday will offer a fresh test of whether people will give credit to Trump for the state's economy, base their decision on social issues or make their vote a referendum on the president's character.
A vaping industry group sued the U.S. government on Wednesday to delay an upcoming review of thousands of e-cigarettes on the market.
The award-winning cruise line is celebrating the exceptional receptivity of new itineraries and sailing regions by guests and travel advisors.
Uber began as a ride-hailing company, but its ambition to become the "Amazon of transportation" has pushed its leaders to experiment with bus fleets, transit and its growing food delivery business.