Top Story
Rebuilding Notre Dame, the 800-year-old Paris cathedral devastated by fire this week, will cost billions of dollars as architects, historians and artisans work to preserve the medi...
1 thru 10 of 12412 Stories
Vast changes in America and technology have dramatically altered the way the census is conducted. Accuracy is at the heart of the Supreme Court case over the Trump administration's effort to add a citizenship question.
Kevin Hogan, chief executive of insurer AIG's Life & Retirement division, spoke with The Associated Press about longevity, financial anxiety and other issues surrounding retirement in the U.S.
The Trump administration is poised to tell five nations, including allies Japan, South Korea and Turkey, that they will no longer be exempt from U.S. sanctions if they continue to import oil from Iran, officials said Sunday.
Macy's and The Trevor Project are rolling out a series of initiatives aimed at raising funds and awareness for Trevor's life-saving mission and services for at-risk LGBTQ young people.
Spanish politicians are swapping campaign buses for tractors, buddying up with hunters and inspecting home-grown tomatoes in Spain's often-neglected rural regions as they hunt for votes in Sunday's general election.
The uproar is among recent examples of strife in an expensive city that is both overwhelmed by tech wealth and passionate about social justice.
Stop & Shop supermarket workers and company officials reached a tentative contract agreement Sunday that includes wage increases for all associates and maintains health coverage, according to news releases from both parties.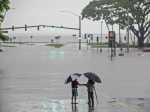 Hawaii's iconic Waikiki Beach could soon be underwater as rising sea levels caused by climate change overtake its white sand beaches and bustling city streets.
In the summer of 2010, reporters at South Dakota's Argus Leader newspaper decided to request data about the government's food assistance program, previously known as food stamps. Their quest for information is about to take them to the Supreme Court.
Buttigieg has said that "Christian faith" can lead one "in a progressive direction" and argued that Christianity teaches "skepticism of the wealthy and the powerful and the established." A century ago, such views flourished in the Midwest.
1 thru 10 of 12412 Stories